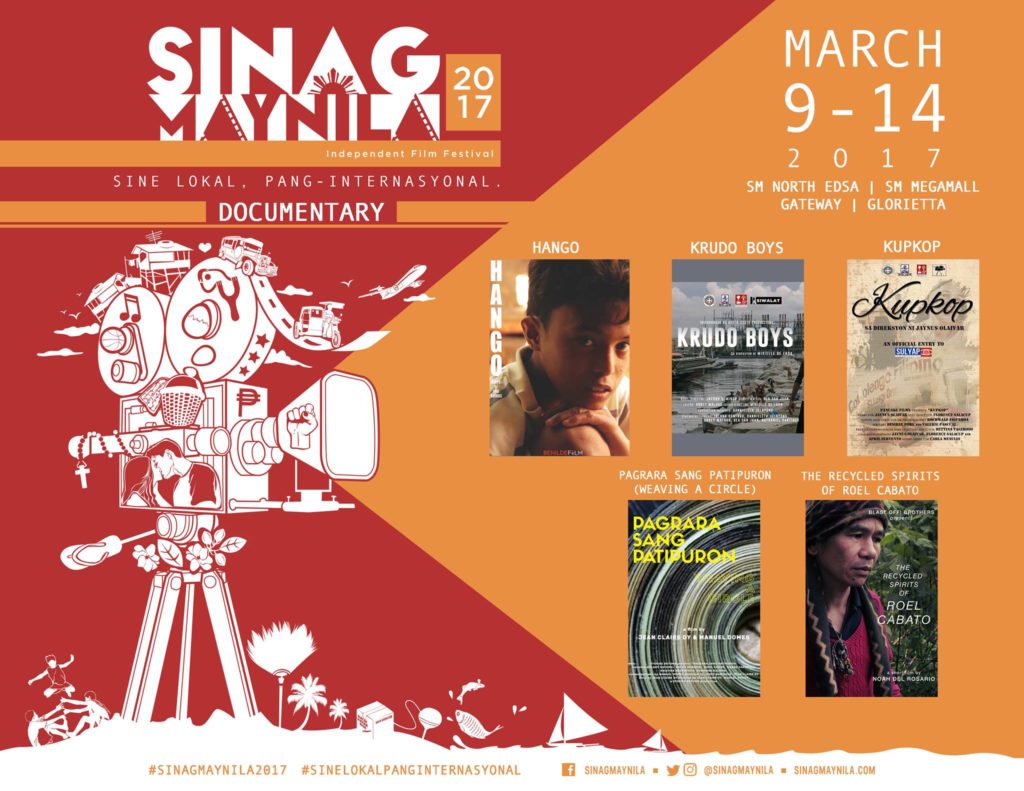 It's a good day for Stories Beyond and for restorative narratives! Manuel Domes and Jean Claire Dy are happy to share that Pagrara Sang Patipuron was chosen as one of the top 5 finalists for the documentary competition category for Sinag Maynila Film Festival 2017. 
Manuel and Claire are grateful to Melca Penafiel,  Rofil Calipe, Joy Melody Elosendo Escopel, Shyne Escopel, and to artists and social entrepreneurs Marrz Capanang and Kristine Buenavista for sharing their narratives, and for being so open with their perspectives. 
Stories Beyond is gratefyl for the support given by crowdfunders who believed in this endeavor of telling the stories of communities that are often unheard and rendered invisible; stories that give hope and show resilience despite the odds. To our crowdfunders: Christina Newhard, Glorypearl Dy, Gloryrose Dy Metilla, Yvette Malahay-Kim, and Persephone Panajon (your contributions went a long way), to Liby Limoso who gave us a place to stay in Iloilo for free, thank you so so much for everything.
To Lendz R. Barinque our co-founder and reliable producer, salamat for being such a reliable person to hold on to.
We would also like to recognize the efforts of Megan Palero who created the logo bumper of Stories Beyond and Marius Monsanto who did the animation for the title of Pagrara Sang Patipuron.
This is a great opportunity to gain a wider audience so that these women's stories are seen and heard. Thank you for believing in the vision of Stories Beyond.
The full article from the Inquirer can be found here.