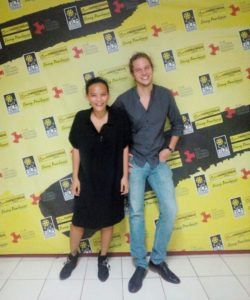 Stories Beyond recently had a successful screening of its short narrative film "Paglubad" (Unravel) at the FDCP Cinematheque Iloilo last October 20, 2017.
The talkback after the screening generated a lively discussion on history, memory-making, and dealing with the past, especially ones that are complex and complicated. The Ilonggo audience also raved about the screenplay and the poetic visuals provided by the cinematography that left them teary-eyed and speech less.
There is enthusiasm in further screening the film in other parts of Panay Island, a development that Stories Beyond's storytellers found encouraging as a way to push forward its mission to engage communities about difficult topics that are largely forgotten histories of conflict that connect the Panay and Mindanao islands.